Physicians and regulators are concerned that changes to a patient's genome might have unintended, life-altering consequences
It will be imperative to understand the off-target risk profile of your therapy to inform regulatory filings, support patient and clinician decision making, and to conduct post market surveillance
Invaluable gene editing off-target insights from initial research to patient therapies
Through every phase of development, our portfolio of solutions assesses and identifies both on-target specificity and off-target risks to support research and development, inform study design, enable clinical trial enrollment, and ensure access to therapy in the clinic.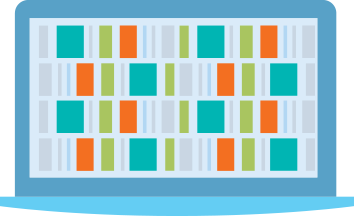 SeQure Dx comprehensively evaluates and confirms on- and off-target events using proprietary analytical tools that deliver unparalleled sensitivity and scalability.
Our diagnostics are editor-agnostic and scalable — providing both individual and population level insight.

Come join an energetic, focused, and dynamic team that supports career growth as well as personal well-being.
11.30.23 || KromaTiD and SeQure Dx enter partnership agreement to offer comprehensive, IND-enabling gene editing services supporting cell and gene therapy research

KromaTiD and SeQure Dx announced today a partnership to market a comprehensive and integrated analysis of off-target gene editing in support of cell and gene therapy research, Investigational New Drug (IND) applications and drug product development. Full Release ❯

05.03.23 || SeQure Dx to present at American Society of Gene and Cell Therapy (ASGCT) on the importance of incorporating population heterogeneity evaluation into gene editing and cell therapy off-target analyses

SeQure Dx, Inc, a leading genomics intelligence company, announced today it will present new data at the 2023 American Society of Gene and Cell Therapy Annual Meeting from May 16 - 20 in Los Angeles.Full Release ❯